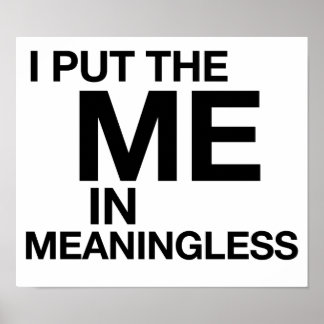 Grace, mercy and peace be to you from God our Father and from our Lord and Savior Jesus Christ. Our text this morning is the epistle lesson, from Paul's letter to the Romans.
Solomon writes in Ecclesiastes, "Meaningless, meaningless, everything is meaningless." As the chapters go on, he speaks of the meaninglessness of knowledge. The futility of enjoying the good things in life. The uselessness of living a life filled with wisdom. The emptiness of working hard. Because in the end, everyone dies. And everything you do will someday be forgotten.
That's pretty much the opposite of what we think today, isn't it? We think hard work is a noble thing. That living one's life wisely is right path. That there's nothing wrong with enjoying life. And the pursuit of knowledge is worthy of high praise. Those are the things that give us purpose. Those are the things that make our lives meaningful. And what is meaningful will last from generation to generation.
I know that's what we think, because what happens to us when those things are slowly taken away? When we can't work like we used to? When we can't live the right kind of life? When there is nothing left to enjoy? When our knowledge deteriorates with our minds. When our purpose is no longer clear, we give up. We lose hope. We see our lives as meaningless. Without purpose, what's the point of going on? Why doesn't God just take our lives already? Because even death is better than a life without purpose. And the only hope we see is death itself. We just want God to get it over with already. Because the only thing left for us here without a purpose is futility, sufferings, and groaning.
Perhaps the reason we so desperately want purpose in our lives is because in this world, there is no purpose. For the creation was subjected to futility, Paul writes. Literally the creation was subjected to purposelessness. And while that may surprise us, it isn't surprising anyone else in our world. Buddhists figured out the world was purposeless thousands of years ago. Greek philosophers came to the same conclusion. Modern philosophy cannot help but repeat this truth. And it is now the predominant point of view in our post-modern society as well. All echo the wisest of men, saying together Meaningless, meaningless, everything is meaningless.
Yet the desperation for purpose and meaning is still alive in everyone. There's a deep void in creation itself, and we'll fill it with just about anything. So long as we have something in our lives to give us meaning. We'll buy books by the millions on how to lead a purpose driven life. We'll find purpose in everything we learn. Purpose in everything we work at. Purpose in everything we dream of. We must see it. Lest the fear of being meaningless overtake us. We must see this purpose. And we do. Only it's all illusion. we see only what we want to see. At least until the illusion is destroyed when our lives fall apart. Then the sufferings of this life overtake the lies we've told ourselves for so very long. Then we groan in agony at our futility and our uselessness.
And thank God those lies are revealed. It is God Himself who reveals them as lies. For the creation was subjected to futility, to purposelessness, not willingly, but because of him who subjected it unto hope. God subjected all of creation to meaninglessness intentionally. Not because we wanted it. But because in this way we have hope.
But that can't be right. It just can't be. Serving no purpose creates hopelessness, the very absence of hope. That's the conclusion everyone else has come to. When existence has no purpose, the Buddhist hope is for Nirvana, that is, to no longer exist. Permanent death. When existence has no purpose, the Greek philosophers hope is in denying themselves the material things of this world. That they can achieve a different, more meaningful existence through their own works. That is their hope. When existence has no purpose, modern thought is to just have as good a time as you can. Sex, drugs, whatever you like. Whatever feels good that moment. It doesn't matter. Because that moment is all the hope you have for sure. These are the kinds of conclusions we reach when things have no purpose.
And yet God is the one who who subjects the creation to purposelessness. Not so that it can come to those conclusions. Not so that it can hope in things that have no hope. But so that we would have the one Hope of the world. Jesus. That is exactly what Paul writes in today's epistle lesson. That is exactly what Solomon writes in Ecclesiastes. We don't need a purpose. We need hope. We need the only hope that saves from death.
But how does the world being purposeless prepare us for hope? After all, the first response we have isn't hope, but despair. But that's because we're looking to ourselves. We look only at us, because that's all we see. But there is no hope in what we do. No hope in us fulfilling our purpose. Because hope that is seen is not hope. For who hopes for what he sees? But if we hope for what we do not see, we wait for it with patience.
Now, this is where the world laughs. The world calls us fools for trusting in a hope that no one can see. But there is no surer hope than ours. No surer hope than Jesus. However while hope cannot be seen, purpose can. And Jesus has purpose. Jesus has meaning. There is no futility in Him. He is the one who rose from the dead. He has promised that resurrection to us as well. Yes, it is true that our resurrection is still a hope, because we have not seen it in us as of yet. But the promise comes from one we can, and do see.
We see Jesus in His Word. The Word which tells things how they are. Pulls no punches about how life in this world works. That this world has suffering, futility, and groanings. However despite the sin of this world, the sin at work in us, Jesus still goes to the cross and dies on our behalf. To forgive our sin. To adopt us as God's children. And to be with us even now. 
For I consider that the sufferings of this present time are not worth comparing with the glory that is to be revealed to us. For the creation waits with eager longing for the revealing of the sons of God… the creation itself will be set free from its bondage to corruption and obtain the freedom of the glory of the children of God… And not only the creation, but we ourselves, who have the firstfruits of the Spirit, groan inwardly as we wait eagerly for adoption as sons, the redemption of our bodies. For in this hope we were saved.
So yes, we groan in this world, but we look forward to the next. And not just where our souls are in heaven with Jesus. But where He puts body and soul back together again. Resurrection from the dead. Resurrection to a new world. A world no longer subject to purposelessness, but whose purpose lies with Christ Jesus our Lord. A world without sin. A world without end.
But we're not left alone, waiting for that to happen. We don't sit here begging God for death. Hoping to get this life over with so we can hurry up and get to the next one. That's not hope. And that's not why God is with us right now. Because God has a purpose. Not us. Not the world. God. And His purpose is to be with you. Even when we can't work like we used to. Even when we can't live the right kind of life. Even when there is nothing left to enjoy. Even when our knowledge deteriorates with our minds. God loves you. And prays with you, even when you don't know what else to say. We do not know what to pray for as we ought, but the Spirit himself intercedes for us with groanings too deep for words.
Meaningless, meaningless, everything is meaningless writes Solomon. But adds one exception, our Lord. And while the happening of this world, even the happenings of your life might be meaningless in the long run, you yourself are not meaningless. You mean everything to Christ. And in that fact, there is more hope than the world could ever give. Thanks be to God.