There is no end of the people who will tell you what is plaguing Christianity, or to be more specific, Lutheranism. Nearly everyone has some example to point to. Whether it be congregationalism, or uninvolvement, or stubbornness, or being too focussed on one thing at the expense of this other thing that we think is more important. Nearly everyone has a different diagnosis and a different cure. Which in itself is evidence of a major problem.
I admit, that makes me little different than everyone else. For the problem I see is not necessarily the same one everyone else sees. Nor is my solution necessarily the same solution everyone else has. And yet, it isn't radically different either. Which itself is another problem. If it's too different, just throw a label at it, and your job is done. If it's too similar, we all just nod our heads in agreement, and the problem remains anyways. The problem is systemic. Whether your a self proclaimed missional or a self proclaimed confessional, it's two sides of the same coin. The problem is that we're a church trained in modernity living in a postmodern world.
At this point, the eyes roll to the back of the head. Some may have already fallen asleep. Because no one is entirely sure what that exactly means. They're words that get thrown around when people want to sound like they know what they're talking about. They're buzzwords. And we all know how useless buzzwords are. Lutherans are great at buzzwords. Law and Gospel, Word and Sacrament, Justification and Sanctification, Ablaze, Witness, Mercy and Life Together. We use these words when we don't want to explain what we're talking about. Modernism and postmodernism are words of the same caliber. Loaded with meaning, for those who know the language. Empty and useless to those who do not.
So instead of going on with useless and empty words, let's give them some meaning. For most people, the word "modern" means something that is up to date, current, the latest and greatest. And that is a very solid working definition, if you're somewhere in between the 1600's and 1800's. Modernism is the attempt to bring things up to date.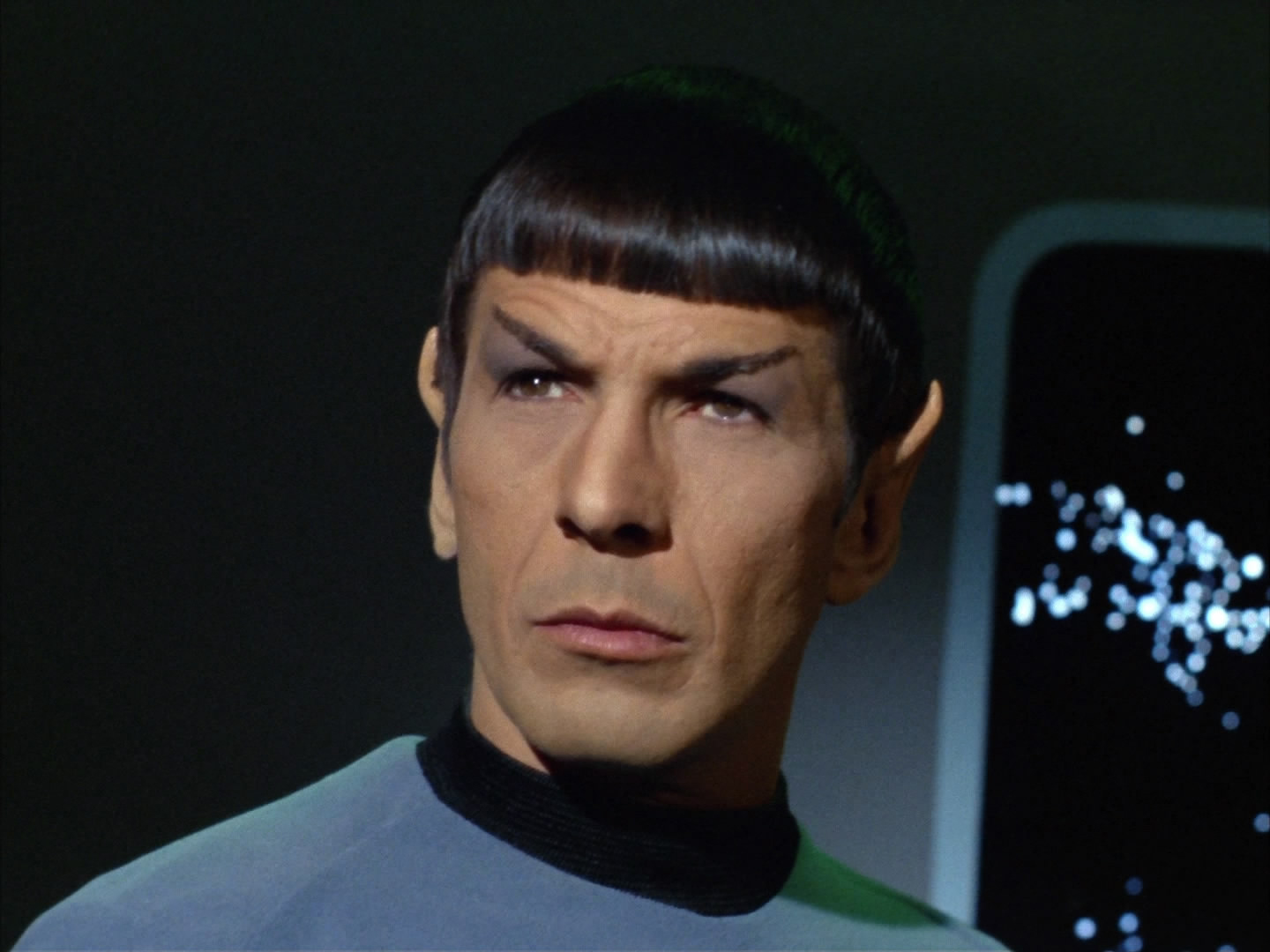 For a modernist, the use of reason is central. Through thinking, people grew. Through logic, people understood. Star Trek's Mr. Spock would be the modernist's aspiration. Though most would likely be content with emotion being a frivolous pastime, reason alone can comprehend existence. Reason alone can grasp the universe in it's totality. Reason is how one gets access to the meta-narrative.
Narratives are stories. Some narratives are true in themselves. Some narratives allude to a truth beyond the story itself. But narratives only exist when they are told. A meta-narrative, however, is true without being told. A meta-narrative is true objectively. No need for subjective story-tellers. No need to understand a narrative. No need to be shaped by it. The meta-narrative is true whether you've heard it or not. Whether you believe it or not. Whether you understand it or not.
And in the Enlightenment, this meta-narrative was discovered. That reason is supreme. That reasonable people will progress. That reasonable people will discover and grow and understand. That reasonable people will, over time, come closer to living in a utopia. And each new discovery brought us closer to that utopia.
Modernism brought the industrial revolution. Where methods and machines made production less labor intensive. Modernism brought the American Revolution. The Declaration of Independence and the Constitution are documents written from a modern perspective. "We hold these truths to be self-evident…" is an appeal to the meta-narrative of reason ushering in utopia.
The Modernist narrative, however, often had little to do with the Church. Because the church taught by narrative. Something you had to hear. Reason was not something outside, but something inside. And so the age of reason fought against the church, using it's meta-narrative as it's primary weapon.
But what was the response? Some were convinced to give up the old narrative. Some were convinced to fuse the narrative with the meta-narrative. And some elevated the old narrative to be a competing meta-narrative. Which is where we are as a church. We hold the same thing they do. That our meta-narrative is true without being told. True whether you understand it or not. True whether you believe it or not. After all, why wouldn't it be?
So the battle over the last 400 years has been on this front. Arguing which meta-narrative is true. Arguing which side has the better reasons. Creation versus Evolution is a modernist battlefront. Moralism is a modernist battlefront. All the church's big guns were on the modernist battlefront. Though the church always had the disadvantage of calling on an authority outside itself. Still, we appeal to reason. We appeal to proof and reason that the Bible is true. We argue that faith is a reasonable conclusion. We believe the greatest threats to ourselves are atheists and scientists who hold a different meta-narrative than we do. And today, that is just not true.
How does it feel to fight an enemy for so long. Feel like you're just about to win for so long. Worried that you were going to lose any day. Only to find out that someone else came in and conquered them with ease? And they're coming to you next? That is terrifying. But we still fight. Bringing out the same guns that they used and lost with. Bringing out the same tactics they used and were beaten. Should we wonder what happened next?
Postmodernism has already conquered modernism. Taken it's name away. Left it to die. Our children and grandchildren are already well versed in postmodernism's language and style and belief. And we don't even know what it is. We have no idea how to fight against it. What victory over it would look like. Because we are still modernists of a different stripe. We still think in terms of fighting and winning and being right whether anyone knows it or not.
What is postmodernism? Is postmodernism even something to fight? Is it something that needs to be overcome? Something with which we need to crush with our meta-narrative? With our truth that is true whether they understand it or not? You might as well try to cut down an oak tree with a dead fish.
Because postmodernism is the rejection of the meta-narrative. The rejection of all meta-narratives. Our modernist foes lost because they wielded the very weapon they created. The same weapon we took up to fight them. If the use of reason leads humanity towards utopia, why are things worse? The modern meta-narrative was deconstructed. Not demolished. Deconstructed. Pulled apart very carefully. Inspected. And was found lacking. The idea of a meta-narrative was also deconstructed, and found to be lacking.
And let's be honest. That is true for the church as well. "But!" we protest, "God exists whether we believe in Him or not! Jesus came and died and rose again whether we believe it or not! Objective truth does exist!" That's fine and all, but there are consequences of trading a narrative for a meta-narrative.
It's true no matter what, so why come to church? It's true no matter what, so why help my neighbor? It's true no matter what, so why immerse myself in it every day? It's true no matter what, so why should I care to hear more than I absolutely need? Why not spend time in shorter, more exciting narratives? The meta-narrative will be here when I'm done. Why let it shape me? Why let it be my identity? Why pass it on to my children? It'll bee there when they need it. Our people may not be voicing these exact words, but they have been living them every day of their churchly life.
You see, we were told a lie. We were told that the meta-narrative is stronger than just a story. Stronger than just words we pass down to each other. And it's not. Meta-narratives were just poor narratives, passed down by bludgeoning rather than their telling. And the postmodernist has correctly identified that fact. Narratives are powerful. Narratives shape people. Narratives define who we are. Narratives are where we turn when we want answers to life's tough questions.
But we're still early. Postmodernism has won its victory of modernism. But in winning, they've been left with no where to go but to themselves. They know the power of narratives, but are gunshy of letting anyone control the narratives besides themselves.  Understandably so. Those who had control failed them. If I can control my narratives, then I have power over myself. I have the freedom they wanted so badly. And so a radical individualism is the norm. And nothing is as lonely as that. Because all communities are communities of one.
It's not like much has really changed though. While we were fighting over meta-narratives, actual narratives were at work. Narratives that told people that they had to look out for themselves. Told them that if they didn't, someone would take advantage of them. Told them which box they were in. Told them who the heroes were. Told them which villains to watch out for. Told them not to trust anyone but themselves. Told them that pleasure was the only thing in this life worth living for. Told them that nothing else mattered. Told them that as long as you don't mess with anyone else, they wont mess with you. Told them that alone was the safest place to be.
This narrative was told in a hundred million different ways. From college professors, to kids' cartoons. Books, TV, Movies, Internet, Video Games, anywhere that could tell a story, told this one. And it has affected every social interaction we have. Because the narrative has shaped us all. The one thing that makes us all community is our loneliness. A community of mistrust. And we are all products of this narrative.
Is it any wonder that we have people who have no interest in helping their neighbor? They have heard the story that doing so will hurt us all. Don't give the homeless guy money, he'll use it on alcohol. Don't stop for the stranded, they may try to rob you. Don't talk to the guy on the bus. He might be insane. Don't offer your next door neighbor the use of your tool, you'll never see them again. If you want to help people, you have to use protection. Let the government or non-profit organizations do the work. They're professionals.
Since our churches see Christianity as a meta-narrative, the people don't have to hear God's narrative. They don't have to have their lives shaped by this story. Is it any wonder that the individuals in our churches have no interest in evangelism? In helping our community? In helping members of their own congregation who are struggling? In making sure future pastors aren't buried in debt? In making sure those pastors lost on CRM status are taken care of quickly?
But talk about money? People are experts. Budgets are of primary concern. Control of revenue makes the annual meeting a battle. Personal projects are vital. Someone else's plan is questionable. And pastors are the most suspect of all. Can't let that guy have too much control. Why? Because God's people have let themselves be ruled by a foreign narrative. And it's because we haven't thought it that important to correct. Because we still think that we're fighting a modernist battle with modernist weapons against a modernist opponent.
Narratives are powerful. It has been the tool God has shaped His people with throughout history. Genesis is narrative. Exodus is narrative. The Old Testament is narrative. Whether in common history, or common poetry, or common wisdom. The four gospels are first and foremost narrative. The epistles are a common narrative we share. God's Word makes community. A common people with a common story. A state of being our current postmodern world is very interested in.
That narrative has ritual. It has a liturgy we hold as sacred. Because the liturgy is narrative concentrated down. We base our language around the narrative. We have our own grammar guide in terms of the Lutheran Confessions. It is a rich narrative. A narrative that explains what we experience. Whatever it may be. Most postmodern narratives aren't that broad. Ours is. And people are interested and willing to hear it.
At least they are until we squeeze it into the less powerful form of meta-narrative. Why do we do that? What are we afraid of? That someone might listen to the telling of Jesus' death and resurrection and reject it? How backwards! Our insistence on it being true whether we believe it or not is the very thing keeping people from hearing it. Don't we believe that we cannot by our own reason or strength believe in Jesus Christ our Lord or come to Him? Don't we believe that the Holy Spirit has called us by the Gospel? That's what our grammar says.
So yes, the postmodern worldview does deconstruct objective truth. Yes, we would still define the Christian faith as an objective truth. But that's not really what matters. It didn't matter for all the years before Christ was born. It didn't matter for 1600 years after either. Far more important to hear the narrative. Be shaped by the narrative. Be community by means of the narrative. Because in that narrative, there is Jesus for you. Dying for you. Rising from the dead for you. Forgiving your sins. Being with you in all the events of life. That's what makes it real. Not the academic insistence on objectivity. Besides, objective justification is never as comforting as subjective justification.
We live in a different world now. The subjective matters. Emotions and personal experience matter. And those things are given in the narrative itself. Part of the narrative itself. Reason, of course, isn't simply thrown out the window. But it is now itself just one tool. Not the tool. And that changes the roles we've carved out for ourselves in the last 400 years. Pastors are more akin to the Native American Storyteller than the Academic Professor. Passing on the narrative of God becoming man, dying and rising, all for you. Making sure that you are not alone. Bringing you into His community. His family. His narrative.
Does postmodernism present challenges? Yes. But postmodernism is also tired of being alone. Hungry for true narratives to shape them. Hone your storytelling skills now. The world is waiting.